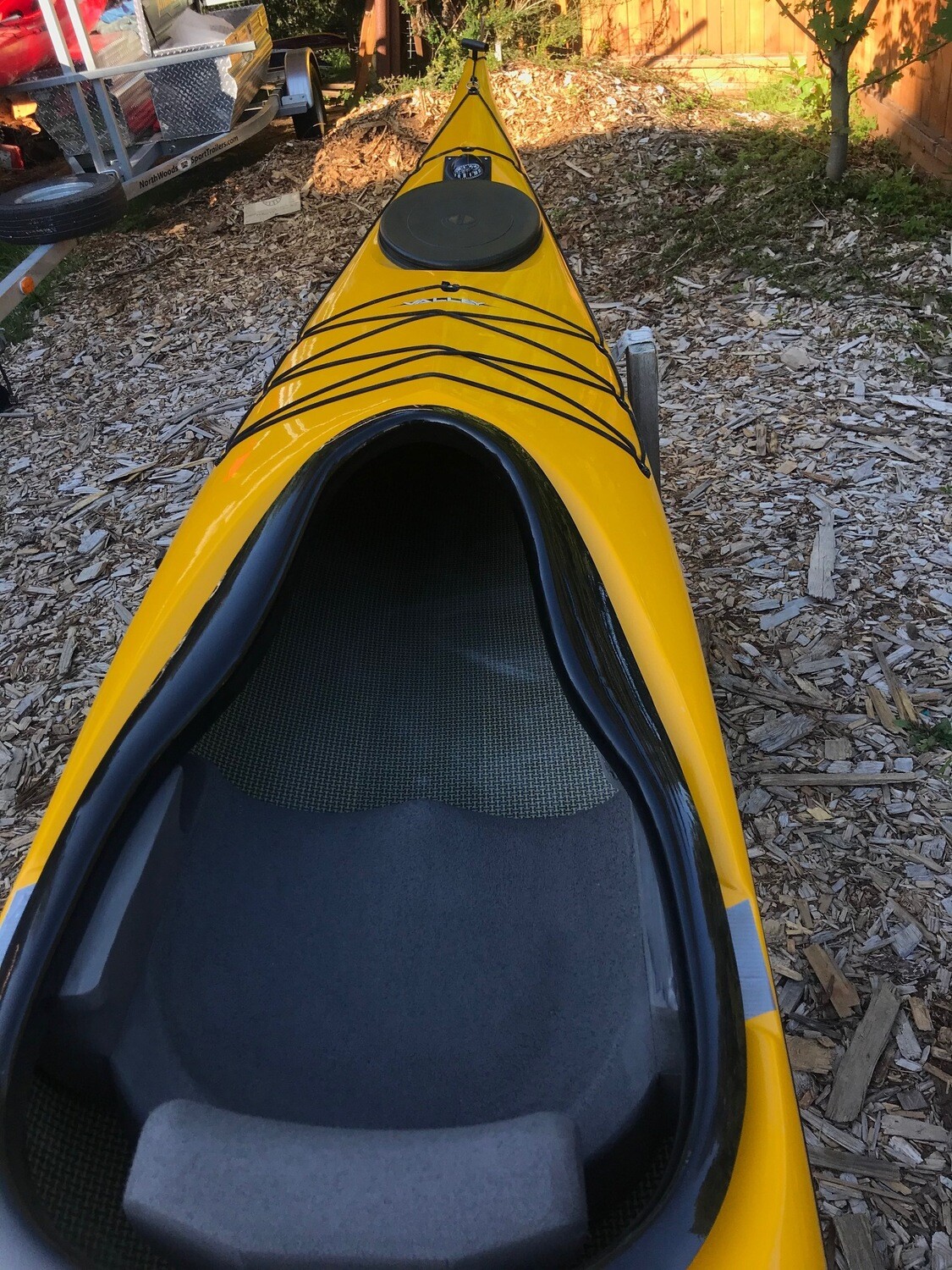 Valley Avocet Kevlar
SKU 00036
Product Details
An amazingly versatile kayak, popular with paddlers who appreciate the smaller dimensions but also the weapon of choice for those who enjoy tidal races and surf were its predictability and size are also benefits. Ideally suited for small & medium paddlers, the Avocet is compact without compromising performance. Also a playful and fun day boat for the average sized paddler, it was developed from the popular Pintail but improved to provide better tracking and more forgiveness yet retaining it's original lively handling.

This boat is full kevlar and also comes with custom redfish seat & spare original seat.

Specs:
Length 488cm.
Width 56cm.
Kayak Weight: 43lbs
Load Suitability 46 - 82kg.
Volumes:
Front Hatch: 50 ltrs
Cockpit: 140 ltrs
Day Hatch: 25 ltrs
Rear Hatch: 55 ltrs
Total Volume: 280 ltrs







Save this product for later