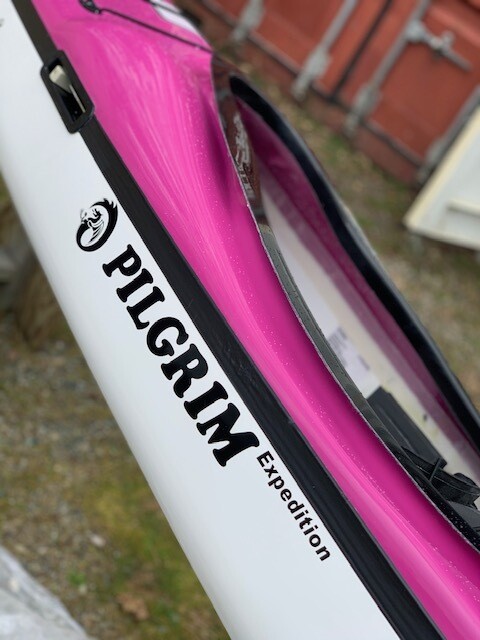 Pilgrim Expedition
SKU 00001
Product Details
An amazing kayak just like the shorter Pilgrim but the beauty is that it is expedition ready & a little faster!
The Pilgrim Expedition is a slim, fast kayak with increased carrying capacity for camping & expeditions. The kayak is specifically designed for the smaller paddler and the taller and slimmer kayaker at the same time. This multiple-fit option is due to a raised area (kneebumps) either side of the cockpit. This kayak in my experience is phenomenal into a strong headwind, but equally as comfortable in rough water as its smaller cousin.
length: 519 cm, width: 50 cm, depth: 30.5 cm, overall volume: 283 litres, front hatch volume: 72.5 litres, cockpit volume: 130 litres, day hatch volume: 38 litres, rear hatch volume: 42.5 litres.
Save this product for later