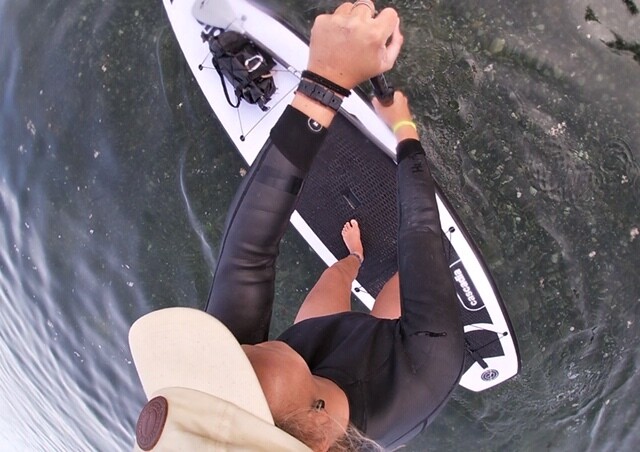 Cascadia Straight 11'9
SKU 00078
Product Details
The Straight is performance shaped touring board with extra volume in the tail for stability and a displacement style V-hull for precision tracking and increased speed.
Boasting a durable exterior and scratch resistant finish, the Straight is an excellent choice for paddlers looking for a great fitness oriented board, something to take you distances with ease, or just a great everyday paddler built with purpose.

Shaper's Notes
Designed for the experienced paddle boarder looking for a durable, high-performance board, the Straight is a soft-top touring board that cuts through chop and takes use and abuse on the chin.
Construction
Tuff Skin heavy duty epoxy construction with a full EVA foam skin that covers the entire deck and sides delivers the stiffness and response of an epoxy hard board. The durable heat compressed outer layer is soft to the touch and comfortable under foot while adding extra protection from all the things that want to scratch up your favorite paddle board.

Comes with leash and paddle (used).

Pet friendly, touring friendly (single day or multiday) & racing friendly.

Save this product for later